How Hawai'i Families are Managing During COVID-19 [Infographic]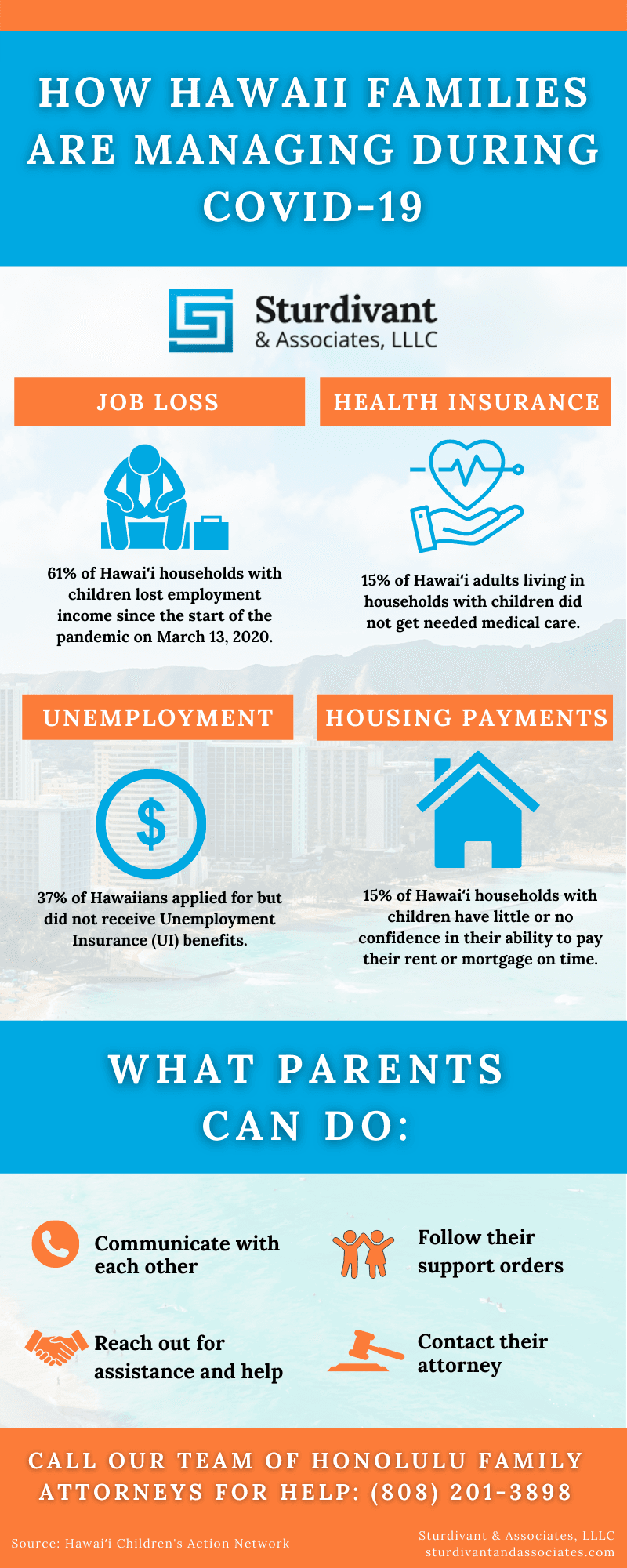 Coping With COVID-19
The past year and a half has been hard for families across the world — including here in Honolulu. With Hawaii reimposing restrictions due to the spread of the COVID-19 delta variant, it's no surprise that families across our islands may be continuing to struggle.
From job loss to medical care, here are some key statistics from Hawaiʻi Children's Action Network that help explain how families across Hawaii are doing.
Key COVID-19 Statistics for Hawaiian Families
61% of Hawaii households with children lost employment income since the start of the pandemic on March 13, 2020.
15% of Hawaii adults living in households with children did not get needed medical care.
37% of Hawaiians applied for but did not receive Unemployment Insurance (UI) benefits.
15% of Hawaii households with children have little or no confidence in their ability to pay their rent or mortgage on time.
In addition to these statistics, families who wish to adopt may have experienced additional challenges. These numbers also don't cover the weight of many life changes such as virtual learning, travel restrictions, and social distancing guidelines.
What Parents Can Do
If you and your co-parent are struggling to care for your family during this unprecedented time, here are some things you can do to help make your life a bit easier:
Work with your co-parent and communicate.
Reach out for assistance from loved ones and non-profit agencies.
Follow your child support and custody orders.
Speak with your attorney if you feel your order needs a modification.
Our Honolulu Family Lawyers Are Here to Help
When it comes to sharing custody with your ex, remember that the end goal is ensuring your children are happy, healthy, and well taken care of.
If you feel you need help managing your child custody or support orders after your divorce amid the COVID-19 pandemic, contact our compassionate Honolulu attorneys at Sturdivant & Associates, LLLC for help.
Posted By
Sturdivant & Associates, LLLC
Categories: