Q&A: Divorce, Paternity, Support, & Custody
I regularly answer questions online related to divorce, paternity, support, and custody, and am glad to offer guidance to pro se parties.
I am fortunate to receive a "Superb" rating from my peers, former clients, and users of Avvo. Thank you for your positive comments.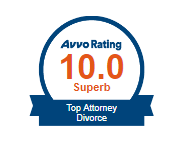 Posted By
Smith & Sturdivant
Categories: