Adoption Attorney In Honolulu, HI
Helping Families ADOPT throughout Hawaii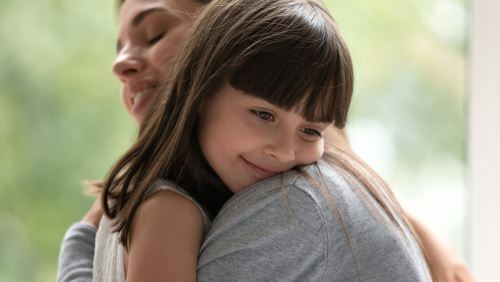 Opening your heart and your home to a child is one of the best gifts anyone can give. Though joining a family with children can be challenging, it is also an extremely rewarding way to provide both financial and emotional stability to a child's life. To begin, seek the competent guidance that you need with Sturdivant & Associates, LLLC.
Since 2005, our Honolulu attorney has been successfully helping countless families in a variety of adoption matters. We are well-versed in the Hawaii adoption statutes and can help you through every obstacle you may face. Let us help to guide you through this complex process and advocate for your right to become a parent. Although we have helped many families legally adopt, we understand that no two cases are alike, and make sure to give each case the unique attention that it requires.
---
To get started, contact our family law firm at (808) 201-3898 for a free case evaluation.
---
Qualifications for Becoming an Adoptive Parent
As a client of our firm, you can trust that we are here to represent you with honesty and integrity. The adoption process can be tedious and challenging, and we want you to know this right off the bat. There will be many guidelines and processes that you will need to follow, but rest assured that we will be with you every step of the way. The courts require that both parents provide consent for stepparent adoptions. In the case of the father, he must sign written consent affirming that the child was conceived while he and the child's mother were married, the child is his via a previous adoption, or a court proceeding has previously established his paternity. If the child is 16 years or older, they must also sign a written consent.
The courts may decide to approve an adoption without the consent of the noncustodial parent under several circumstances, including:
The child has been deserted by the parent, and the parent gave no means of identification or contact. In this case, an effort must be made to notify and seek consent from this parent.
The parent has been declared by the court to be incapacitated, and the restoration of capacity is medically unlikely.
The individual's parental rights have been terminated by court order.
How Can An Adoption Attorney In Honolulu Help You?
A lawyer will be there to support and guide you through each step of the way. From providing you with valuable legal advice to helping you avoid costly mistakes, your attorney will help to make the adoption process as smooth as possible for you and your family.
An adoption attorney can help you in the following ways:
Legal Advice - Your adoption lawyer will be there to answer all of your questions, and ensure that you have all of the legal advice that you need in order to prevent making any costly mistakes that may delay the process or cost you financially.
Negotiation - Your attorney will have the skills and experience necessary to effectively negotiate the terms and conditions of your adoption.
Paperwork - There is an extensive amount of paperwork involved with adoption. Your lawyer will take care of the paperwork and ensure that everything is completed correctly and promptly. He or she will effectively prepare your paperwork on your behalf.
Representation - Your lawyer will be there to represent you in the situation that your case needs to get taken to court. You can rest assured that your attorney will be there to attend all court appearances, and will advocate for you and your family.
If you are interested in adoption, contact our adoption attorneys in Honolulu, HI today to schedule a free consultation, and to learn more about the many ways that we can help make the process as smooth as possible for you and your family.
Speak with Our Honolulu Attorney
At Sturdivant & Associates, LLLC, we are passionate about helping families during the most challenging times of their lives. We always strive to have a well-rounded understanding of every case that comes to us so we can approach the problem fully and ensure the most favorable outcome possible.
Suggested Reading:
---
Contact our firm today at (808) 201-3898 to schedule a free initial consultation! We are looking forward to providing you with our dedicated legal services.
---